Are HELOCs A Good Idea These Days?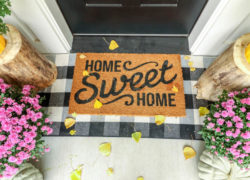 Debt is the wealth killer. You've heard this piece of advice repeated in a million different corners of financial news. You've read articles telling you to get rid of all your debt in order to build wealth and save for the future.

There's one very notable exception, though, and you're living in it. Debt secured by your home has low interest rates, and regular payments can do wonders to improve your credit score. In many cases, too, you can get preferential tax treatment to the interest you pay.

Money you owe on your home is often called "good debt" and there are a few ways in which it's different than other kinds of debt. First, it's secured. That is, your ability to repay the debt is ensured by the value of the property. Second, its effective interest rate is lower even than advertised. Your home will likely appreciate in value. So, instead of losing you money, your mortgage just decreases your investment income. Third, creditors take the presence of installment loans, like mortgages, as signs of responsible use of credit, not to mention the consistent repayment history looks very favorable to potential lenders and credit scoring entities.

If you've already paid for your house, there are still ways you can reap the benefits of getting this "good debt." You can use what's called a home equity line of credit, or HELOC, to pay for a variety of expenses. There are a few key differences between a HELOC and your mortgage.

First, HELOC rates are far more stable. Because they're secured by the equity you already have in your home instead of the possible resale value of your home, lenders need to charge less interest to secure the value of the loan. Bear in mind, HELOC loans are not risk-free. You're securing your purchases with your home. If you don't pay your loans, you can face very serious consequences. You can lose your house, seriously damage your credit and still be liable for the balance of the loan. Like all debt, HELOC loans are serious financial instruments. You should have a reason for using it and a plan for paying it off.
If you're interested in getting a HELOC, Horizon Credit Union can help. Let's take a look at a few ways our members are using their HELOC to improve their lives and financial well-being.
Financing home improvement. This is the most common reason given for using a HELOC. It makes sense. Improvements to your home increase its value, so home improvements are like a low-risk investment. Using the equity that's in your home to finance these improvements is the cheapest way to increase the value of your holding.
Debt consolidation. If you have a lot of "bad" debt, like credit cards, car payments or other high-interest loans, you can save a lot of money each month by paying off that debt with a HELOC. Your HELOC will have a lower rate of interest and you'll only have to make one payment each month.
Major purchases. For most people, the biggest source of wealth is their home. A home loan is one of the few monthly bills that actually builds wealth instead of zapping it. If you need to make a major purchase, the biggest source of capital you're likely to have is your house. If you want to start a business, purchase a boat or an RV, a HELOC is one of the best ways to finance it.
Covering emergency expenses. Most financial experts recommend keeping an emergency fund that could cover you for between six months and a year if you lost your job. That's good advice. If you don't have the cash on hand, though, you can open a HELOC to cover medical expenses, car repairs and other unexpected costs. You should still work to build savings that can prevent borrowing in the event of a catastrophe. Opening a HELOC can provide you some security in the mean time.
If you own your home and are considering any of the above plans for your future, you should call or stop by to speak to a mortgage representative from Horizon Credit Union today. The friendly and knowledgeable staff can answer any questions you might have about what a HELOC is and how you can use one. They can even get started with the paperwork so the credit is there when you need it. Don't wait until you've got a giant bill for remodeling or an expense you can't cover; speak to a representative about HELOC loans today!
Categorized in: Debt Consolidation, Financing, News