Uncommon Uses for a Personal Loan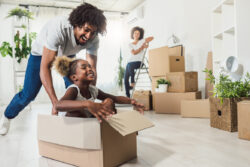 Whether online, in-store, or over-the-phone, credit cards remain one of the top payment choices among consumers. Their convenience, flexibility, and acceptance worldwide make paying for products and services a breeze.
However, there are many downsides to credit cards and their ease of use. For instance, the interest rates can be extremely high in some cases. And the requirement to only make a minimum monthly payment can create a debt spiral that's difficult to escape.
While credit cards are convenient, they are often far from the best financing option – especially for larger ticket items. Commonly overlooked, personal loans are typically a much smarter choice that offer a slew of financial perks unmatched by credit cards. Discover why personal loans are so beneficial and some of their lesser-known uses.
What is a Personal Loan?
A personal loan, alternatively called a signature loan, can be used for just about anything. These short-term loans offer flexible repayment periods, typically ranging between six months and four years. As an unsecured loan, you won't be required to put down any collateral to obtain the funds.
The biggest drawback of a personal loan is that you have to apply. Unlike a credit card sitting idly in your wallet, ready to be used, you have to take the extra steps of applying before receiving the money. While the application process is quick and easy, it does take time. But the perks of this type of loan are well worth the effort and include:
Lower Interest Rates: One of the biggest reasons for opting for a personal loan instead of a credit card is that you generally pay much lower interest rates. Anytime you can reduce the amount of interest you pay is a win for your wallet. In this case, those savings can be significant, with many credit card rates approaching 29% APR!
Set Amount: When you apply for a personal loan, you will receive a set dollar amount. While this may seem limiting, it's instead an excellent financial perk. With a set amount, it's much easier to stick to a budget and prevent overspending.
Set Monthly Payments: Personal loans offer fixed monthly payments. This helps you pay back the loan quicker and pay less interest versus making minimum payments on a credit card. Plus, it means no surprises – you know exactly how much you need to pay back each month and when the debt will be repaid in full.
Lesser-Known Uses for Personal Loans:
While personal loans can be used for just about anything, people often turn to credit cards first for the following expenses. However, using a personal loan is often the wiser financial decision.
Moving Expenses: Whether you're moving cross-country or across town, moving always costs more than you think. Moving is no minor expense from packing supplies, storage, fuel, moving trucks, and more. A personal loan makes it easier to organize your expenses and reduce how much you spend on interest.
Paying for a Wedding: When planning a wedding, it's easy to get caught up in the moment and overspend. Even smaller celebrations can quickly turn into financial extravaganzas. Using a personal loan allows you to stick to your budget by only borrowing a set amount.
Financing an Engagement Ring: The rule of thumb is to spend two months of your income on an engagement ring. That can be pricey but financing it doesn't have to be with a personal loan. With lower interest rates, you'll be able to spend more on the ring for your future spouse and less on interest charges.
Holiday Shopping: The holidays are one of the most expensive times of the year. You have to spend more on travel, decorations, entertainment, and gifts. The cost of the holiday season is undeniable. Rather than relying on your credit card to bear that burden, take out a personal loan to save on interest payments and better manage your spending.
Debt Consolidation: Did you know you could use a personal loan to consolidate credit card debt? Consider using a lower-rate personal loan to consolidate and pay off all your high-interest credit cards. You'll instantly decrease the amount you pay in interest each month, plus you won't have to remember to pay for multiple credit cards. Instead, you'll have one easy-to-manage monthly payment.
Medical Expenses: Unplanned medical bills can drastically throw off your budget – from a month or two to the whole year, depending on the severity. Many medical providers offer discounts if you can pay in full upfront. Instead of putting that bill on a high-interest credit card and potentially paying even more on expensive interest charges, opt for a lower-rate personal loan.
Vehicle Repairs and Maintenance: Similar to unexpected medical expenses, unforeseen car maintenance and repairs can throw off your budget. Plus, if you're unable to pay, you may be left without an easy way to get around or commute to and from work, resulting in lost wages. A personal loan can cover your vehicle repairs and maintenance costs so you can quickly get your car fixed and back on the road.
Home Repairs: When it comes to home repairs, the costs can range from minimal (new garbage disposal) to severe (new AC unit). Aside from credit cards, another popular choice for home repairs is a home equity loan or home equity line of credit. These loans allow you to tap into your home's equity at very low interest rates. While these loans are beneficial for large or ongoing projects, they also require a lengthier application process, and you must pay closing costs at the time of financing. If the home repairs are under $10,000, a personal loan could be the perfect solution without the need to put your house up as collateral.
We're Here to Help!
While personal loans aren't as popular as credit cards, their financial perks are plentiful. From paying less interest to staying within a set budget, these loans are one of the most versatile options around.
If you're interested in learning more about personal loans or would like to begin the application process, we're here to help. Please stop by any of our convenient branch locations or call 801-451-5064 to get started today.
Categorized in: Loans